It's Pumpkin Week on the Food Fanatic web site and my contribution was this Pumpkin Mojito – still trying to keep the warm weather drinks alive by adding a Fall twist.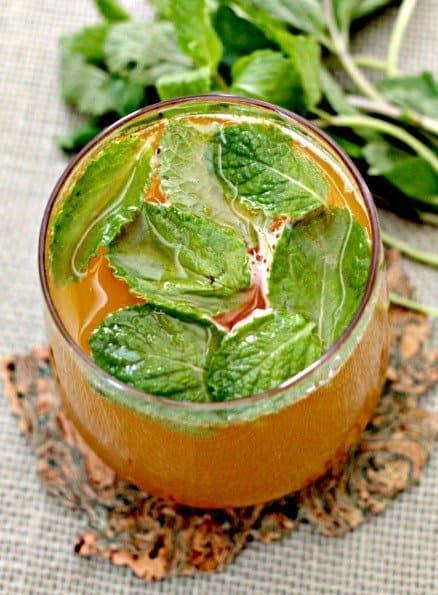 This mojito is still as refreshing as the original, except instead of ordinary simple syrup this drink has pumpkin simple syrup.
Totally easy to make too, just like a regular simple syrup with some canned pumpkin puree added to it. The pumpkin simple syrup will be good in your refrigerator for about a week so you can make lots and lots of mojitos as the week drags on…
You can adjust the pumpkin simple syrup proportions to your liking, if you like it more sweet then add the 2 ounces, if you don't like a sweeter cocktail then you can try only adding an ounce at first.
The most important part about making this mojito is using a good quality rum and fresh mint leaves.
You can also use the pumpkin simple syrup for other cocktails too, like with some champagne or prosecco in a bellini, or shaken up with vodka and triple sec in a martini.
So head on over to Food Fanatic for the whole post and to check out the rest of the Pumpkin Week Recipes!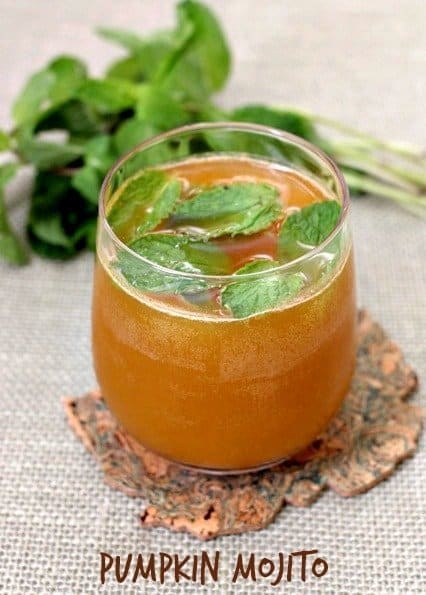 Try this fun twist on a mojito at your next Fall party! You can easily make a whole batch of these up ahead of time and have them ready for party time!